Example Itinerary
Package B (4 nights 5 days)
Day – 1: Meet on arrival at Kawthaung Airport OR Samplanpa Jetty (Ranong,Thailand Border Town) and proceed to Kawthaung Jetty / Myanmar Immigration Check Point. Transfer to Myanmar Andaman Resort (M.A.R) by Resort's speed boat. Dinner and overnight at M.A.R.
Day – 2: Free at your leisure. Dinner and overnight at M.A.R.
Day – 3: Free at your leisure. Dinner and overnight at M.A.R.
Day – 4: Free at your leisure. Dinner and overnight at M.A.R.
Day – 5: After breakfast transfers back to Kawthaung Jetty / Myanmar Immigration Check Point from M.A.R by Resort's speed boat and proceed to Kawthaung Airport OR Samplanpa Jetty, Ranong.
Package Rates (per room per package)
Package
Superior (Twin/ Double)
Suite (Twin/ Double)
Superior (Single)
Suite (Single)
A (3 night)
US$ 1229
US$ 1318
US$ 825
US$ 914
B (4 nights)
US$ 1437
US$ 1555
US$ 974
US$ 1092
C (7 nights)
US$ 2060
US$ 2233
US$ 1419
US$ 1592
D (10 nights)
US$ 2684
US$ 2833
US$ 1865
US$ 2013
E (14 nights)
US$ 3516
US$ 3724
US$ 2459
US$ 2665
Prices are subject to change without prior notice.
A complementary 2 hour speedboat transfer between the resort and Kawthaung (Jetty & Airport) or Ranong Jetty is available on Wednesdays and Satrudays. Departure time from Kawthaung is 12 noon and departure time from resort is 6AM. A US$ 700 per transfer and eacy way applies for a special boat transfer on other days and time of the week.
Children policy:
0 – 4 year: free of charge
5 – 12 years: 75% reduction/child (available only in a suite, sharing room with parents)
All packages include:
Accommodation in a selected category,
Breakfast and 4-course dinner,
Transfers on Saturdays and Wednesdays (Kawthaung Airport/Ranong Jetty – Myanmar Andaman Resort – Kawthaung Airport/Ranong Jetty by car and speedboat, the boat leaves Kawthaung at 12:00 noon and departs from the island at 6:00 AM),
One full-day snorkeling boat trip on Monday or Friday (snorkeling equipment, lunch and beverages included, from 10:00 till 16:30)
Unlimited filtered water refills
Fre WiFi in the reception area
All packages excludes:
Lunch (can be bought at the hotel's restaurant),
Alcoholic and non-alcoholic beverages,
Diving, kayaking, trekking, massages, spa treatments
A special boat transfer on other days than Wednesday or Saturday (US$ 700 per transfer each way)
Domestic airfare (we can arrange flights to and from Kawthaung upon request)
Myanmar Visa (~US$30 per person, on arrival visa which is valid to travel only in the Kawthaung and Mergui Archipelago zone could be arranged for you)
Travel Insurance that covers your trip and travel activities in Myanmar
Expenditure on personal nature such as laundry, alcoholic beverages, cigarettes, gratitude to guides & crew
Any service items not mentioned in price inclusion above
For additional services, the payments of all bills and invoices on the Island should be made in cash in US Dollar, Euro or Thai Baht.
Booking Procedure:
To confirm the booking a deposit of 30% is required for total reserved room/ nights within 5 working days.
The remaining balance must be paid no later than one month before arrival.
Reservations cannot be held without a deposit.
If the booking is made within 30 days prior to arrival, full payment is required in advance to confirm the booking.
Clients' passport copy and flight details should be submitted 15 days prior to the arrival date.
Cancellation Fees & Policy:
If reservations are cancelled or amended (reducing the number of rooms/nights) before:
45-31 days, 30% will be charged for transfer, accommodation and dive prices
30-16 days, 50% will be charged for transfer, accommodation and dive prices
15- 8 days, 75% will be charged for transfer, accommodation and dive prices
7- 1 days, 100% will be charged for transfer, accommodation and dive prices
In case of no-show, 100% will be charged for transfer, accommodation and dive prices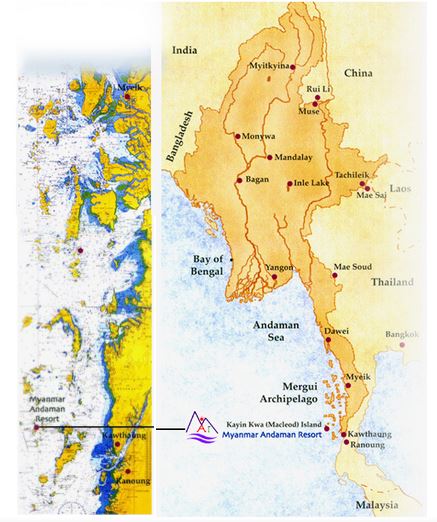 Myanmar Andaman Resort is the only resort on Macleod Island in the Mergui Archipelago. It should be underlined that it is more an eco-lodge than a regular resort. If you are looking for fun on the beach, many restaurants, clubs and shops, it is not the place for you. If you are expecting luxury and five star hotel facilities you will be disappointed. But if you have been searching for a secluded island with a pristine beach, the proximity of spectacular dive sites and a direct access to the treasures of unspoiled nature, you will have the best holidays of your lives.
Our dive center is operated by an experienced team of A-One-Diving from Ranong, Thailand. They have 13 years of experience and a thorough knowledge of local reef systems which guarantees the highest standards of safety and unforgettable underwater adventures. Moreover, it is the first PADI resort in Myanmar. You can take most PADI courses here at a very reasonable price.
Myanmar Andaman Resort is the only man-made construction on the island. So virtually the whole territory of Macleod Island is at your disposal. There is a trekking trail to explore the jungle independently. If you want to know more about plants, animals and environment of the island you can ask our professional guide for assistance. Views from the highest mountain of Macleod Island are spectacular.
For lovers of water sports Myanmar Andaman Resort created new attractions I guided kayaking trips and the whole day snorkeling adventure around the island. But if you just want to relax on the beach, we will make our best to keep you satisfied under new beach umbrellas and drinks served by our creative bartender.
Last, but not least, Myanmar Andaman resort opens this coming season a mini-spa. Guests will be treated by trained in Thailand professional massagers. We will be pleased to offer traditional and oil massages plus many other treatments that will keep you relaxed and smiled. In this atmosphere you will enjoy delicious dinner prepared by Myanmar Andaman Resort's new chef.
Facilities
Hot and cool shower (every room)
Air-conditioning & ceiling fans
Mosquito nets, hair dryer
FREE water refill
Water purification system
Bio sanitary system
Laundry service
PADI Dive Center
Restaurant and Bar
Mini-spa
Accommodation
14 Superior Cottages (26 sqm)
8 Suite Chalets (40 sqm, direct sea view)
Telecommunication
FREE Wi-Fi Internet at the Reception IDD telephone and fax at the Reception
Activities offer
Diving
Snorkeling
Sea kayaking
Visiting Mokan (sea gypsy) villages
Exploring Maclead Island
Wildlife & birdwatching
Images of Myanmar Andaman Resort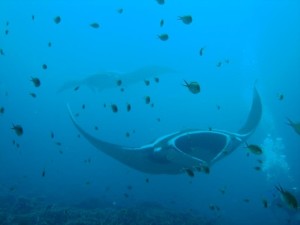 Diving & Snorkling
With its own PADI Dive Center operated by experienced team of instructors and dive masters, Myanmar Andaman Resort offers a very convenient and comfortable to way to dive in the Mergui Archipelago. These waters, completely isolated until 1997, have one of the best preserved reef systems in the region. Enthusiasts of both macro and big fish will be satisfied. We offer both dive packages and PADI dive courses. For non-divers we offer half-day and full-day snorkeling trips around the island.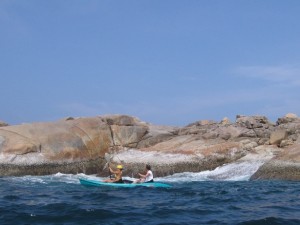 Sea Kayaking
Macleod Island offers a great opportunity to enjoy the sea in a kayak. You can take a 3-hour tour accompanied by our well trained guide who will take care of your safety and will show you the most interesting places along the island's shore. You will visit mysterious caves and explore our coastal mangrove forest.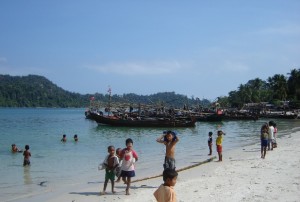 Visiting Mokan (sea gypsy) Villages
There is no better way to get to know Sea Gypsies as to visit their village. At Myanmar Andaman Resort we organize cultural tours that will let you see how the Gypsies live and how they fish. It is a great chance to take pictures and visit surrounding villages.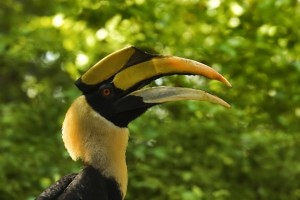 Exploring the island
Sure, there are many things you can do around the island. But one should not forget about the island itself. Macleod offers unspoiled environment, a virgin jungle with many tropical plants and animals and some of the most amazing views from the top of our highest peak. It is all available to you! You can choose to explore the hills yourself or hire a guide who could explain and show you even more miracles than you could spot yourself!
Macleod Island is also a birdwatcher paradise. It's an important breeding and foraging site for Wreathed Hornbills (Aceros undulates), which is another species indicator of the good health of the forest. Other interesting birds of the island include important populations of Edible-nest Swiftlets (Collocalia fuciphaga) that breed in caves at sea level, Collared kingfishers (Todiramphus chloris). The elusive Beach Thick-knee (Esacus neglectus), which is a large wader that requires undisturbed sandy beaches to live on. Many more bird species breed in the forest on the island, making it a real bird sanctuary.