15night 16days
(Mandalay – Kyaukme & Environs – Pyin Oo Lwin – Ywagan – Inle Lake – Nyaung Shwe – Naypyidaw – Magway – Kanpatlat – Mindat – Bagan – Mandalay)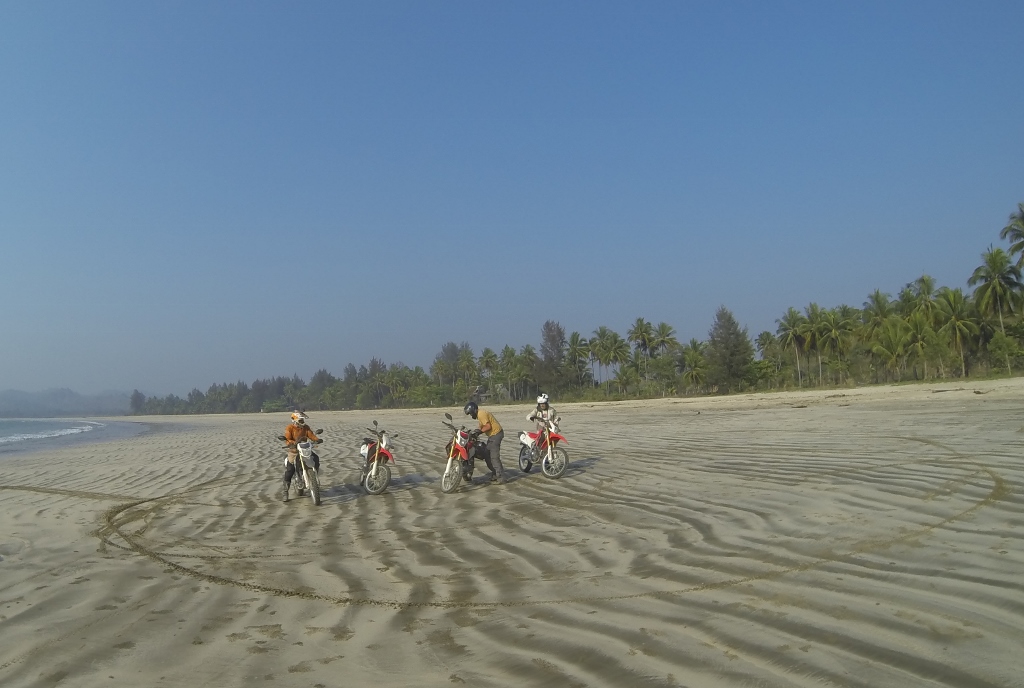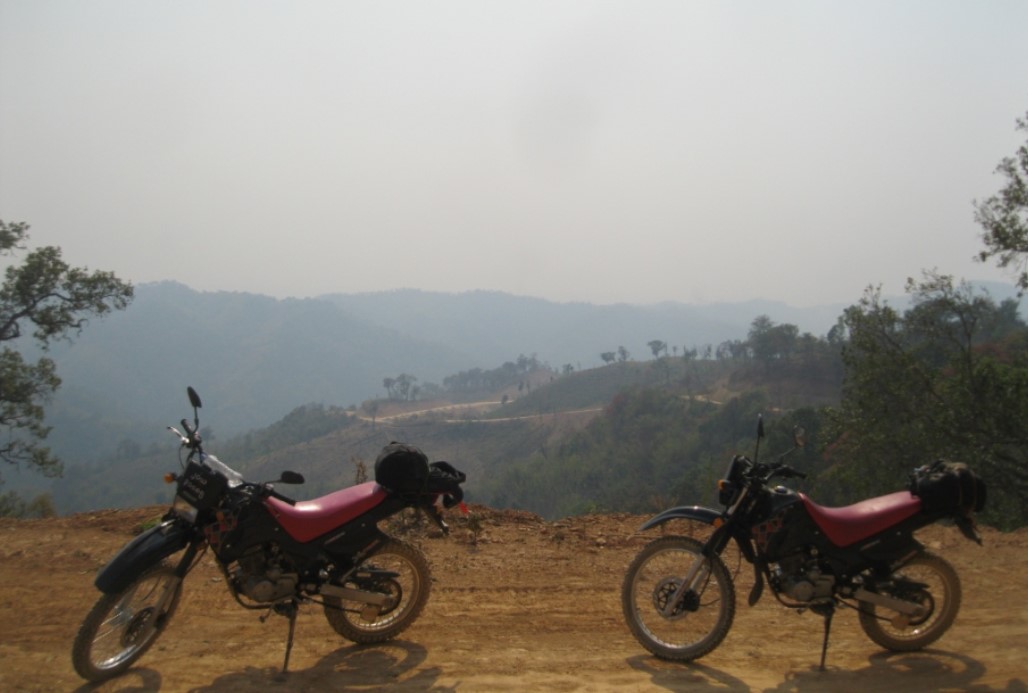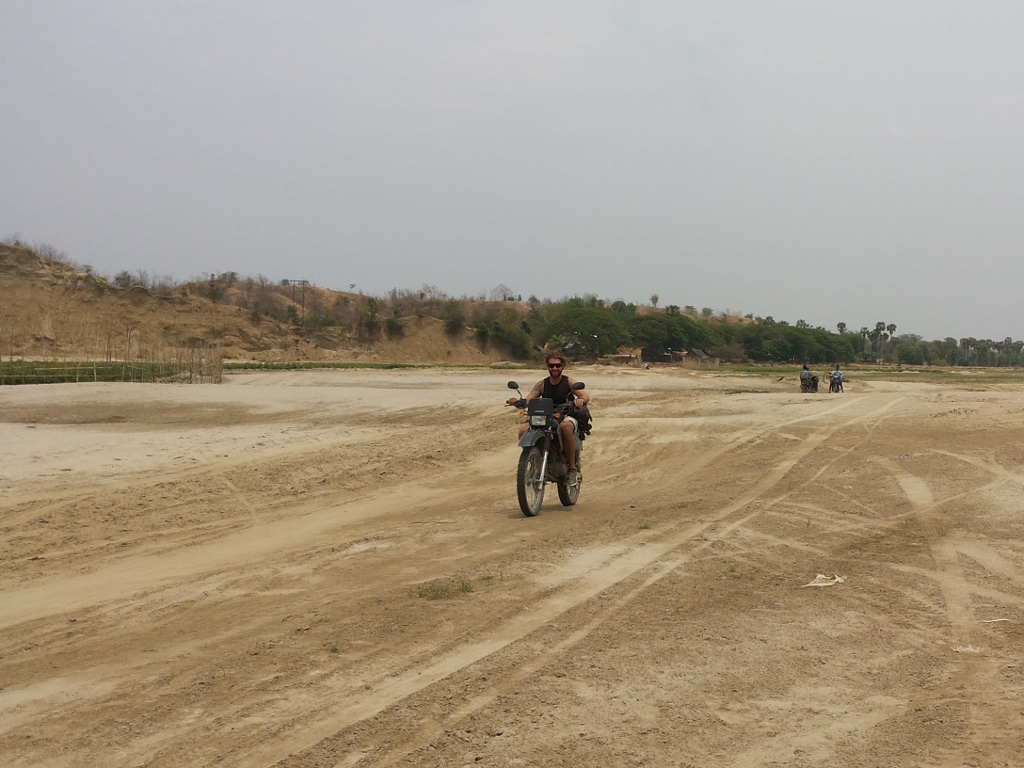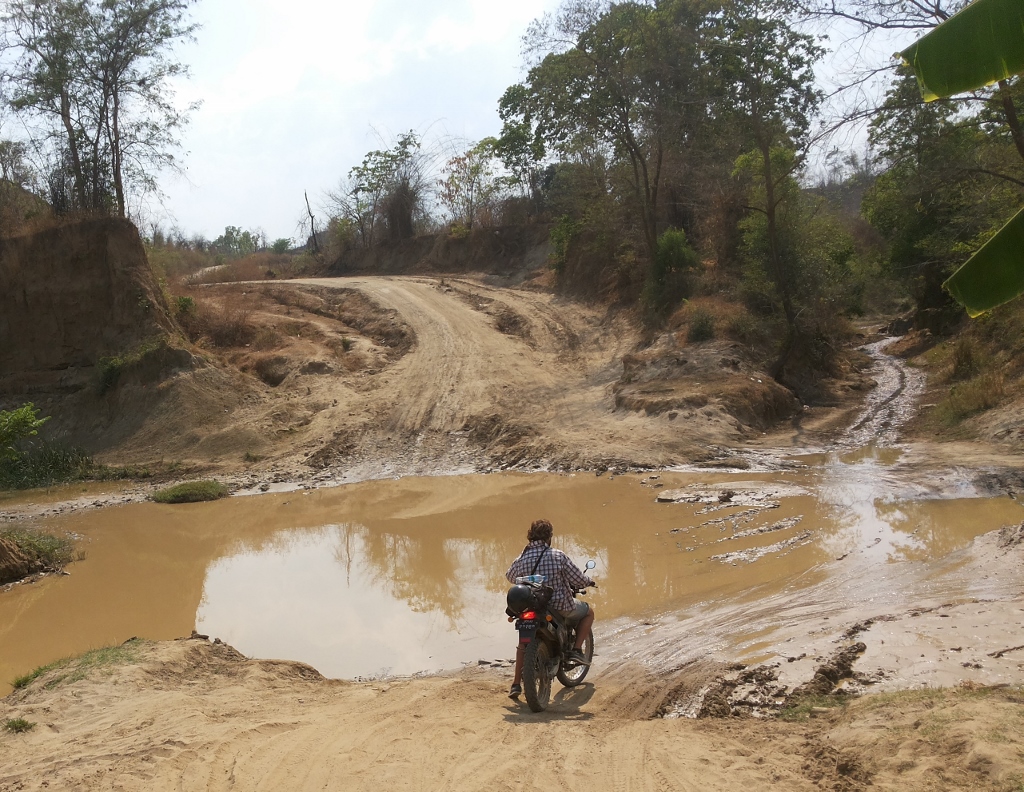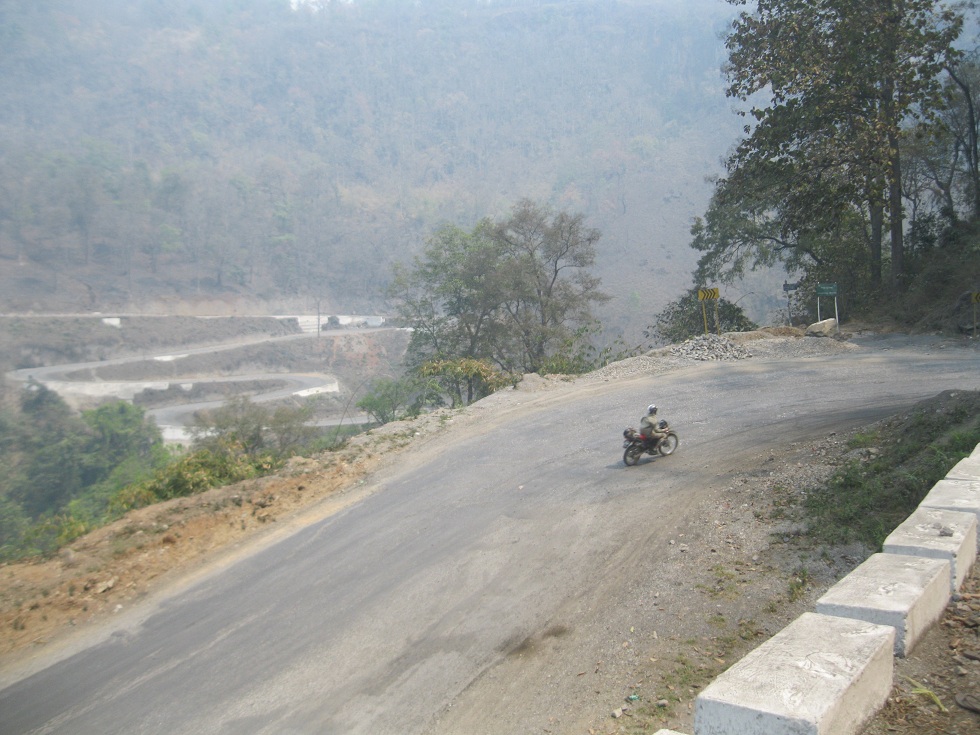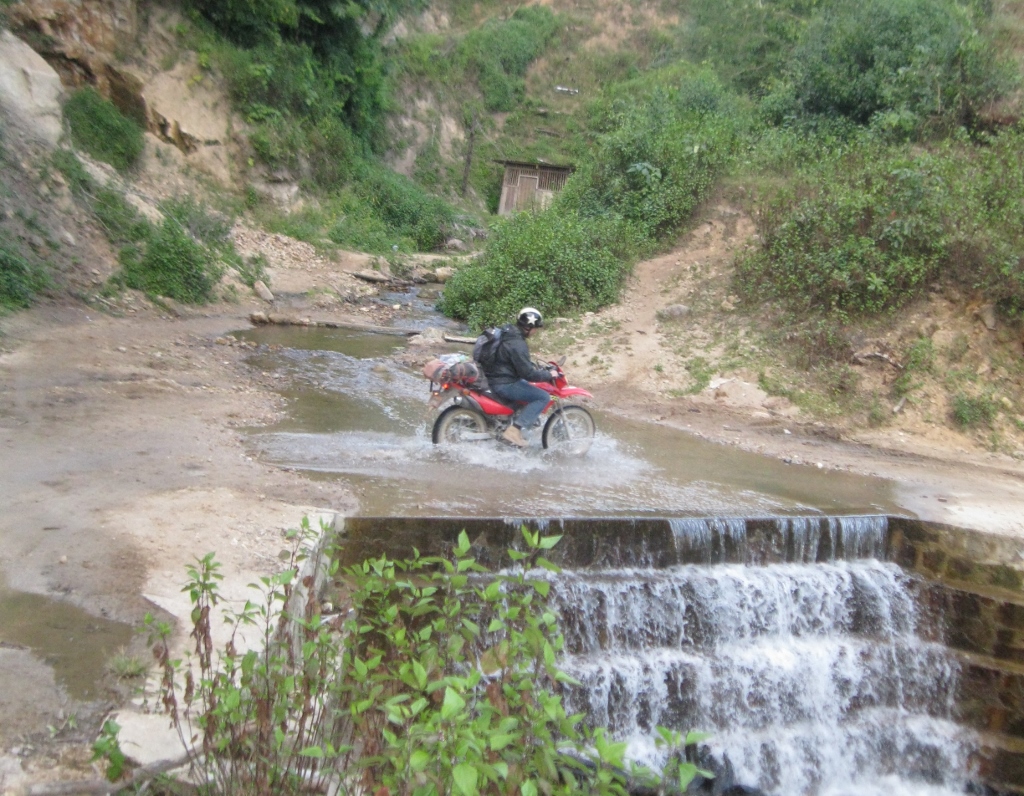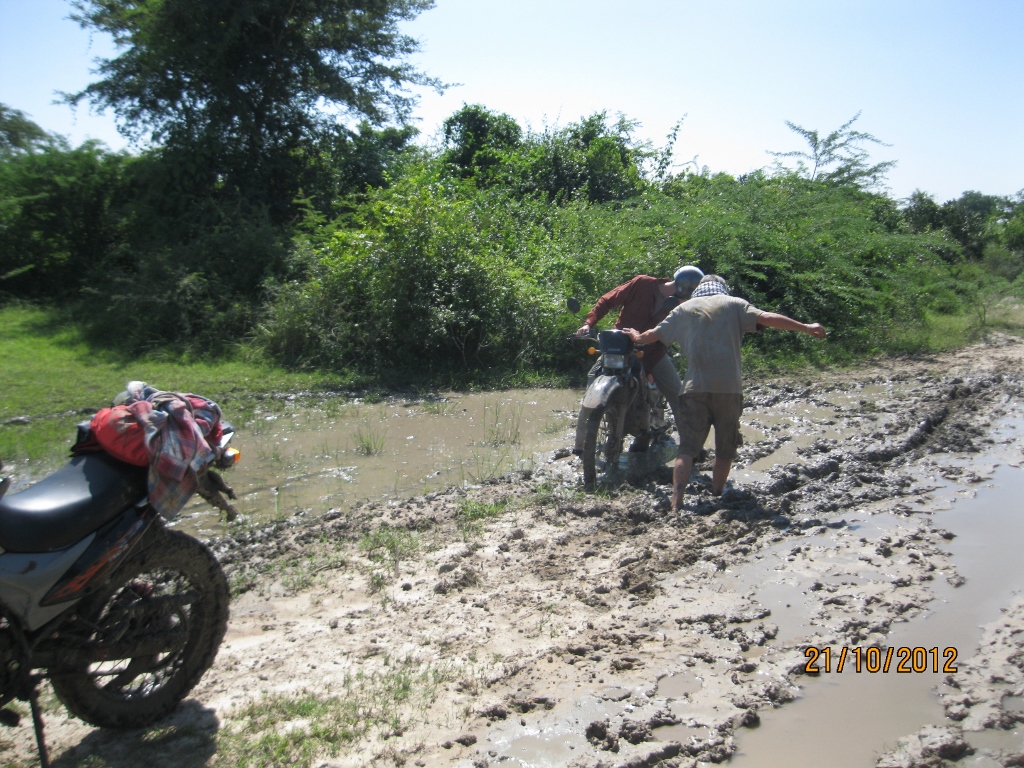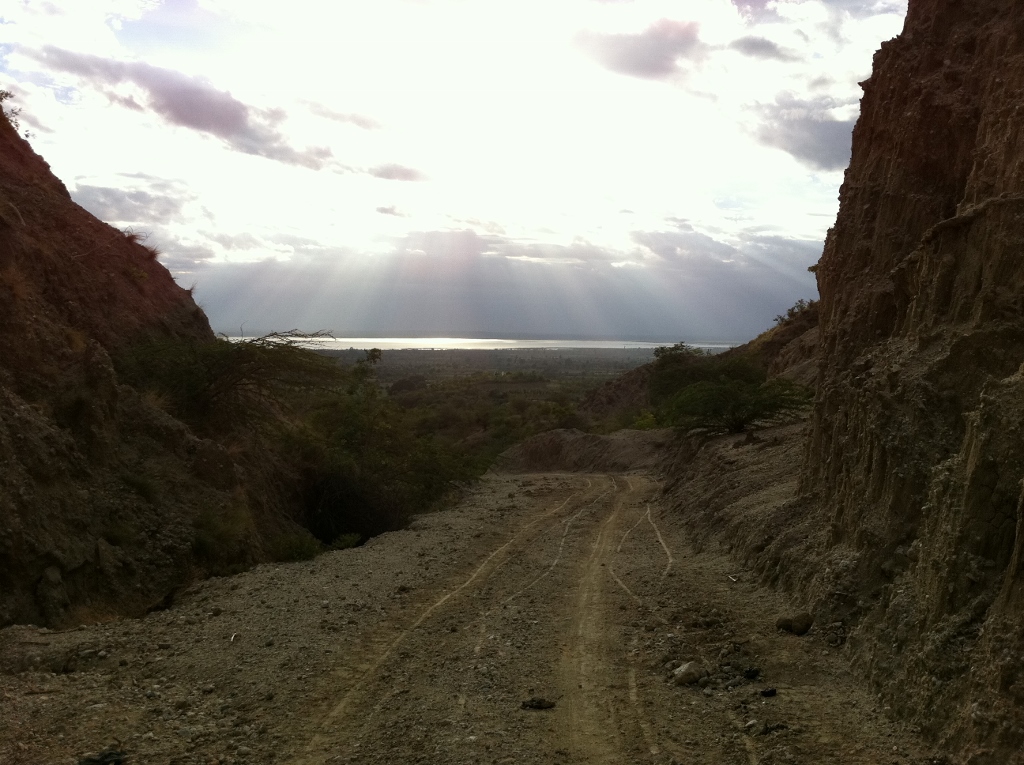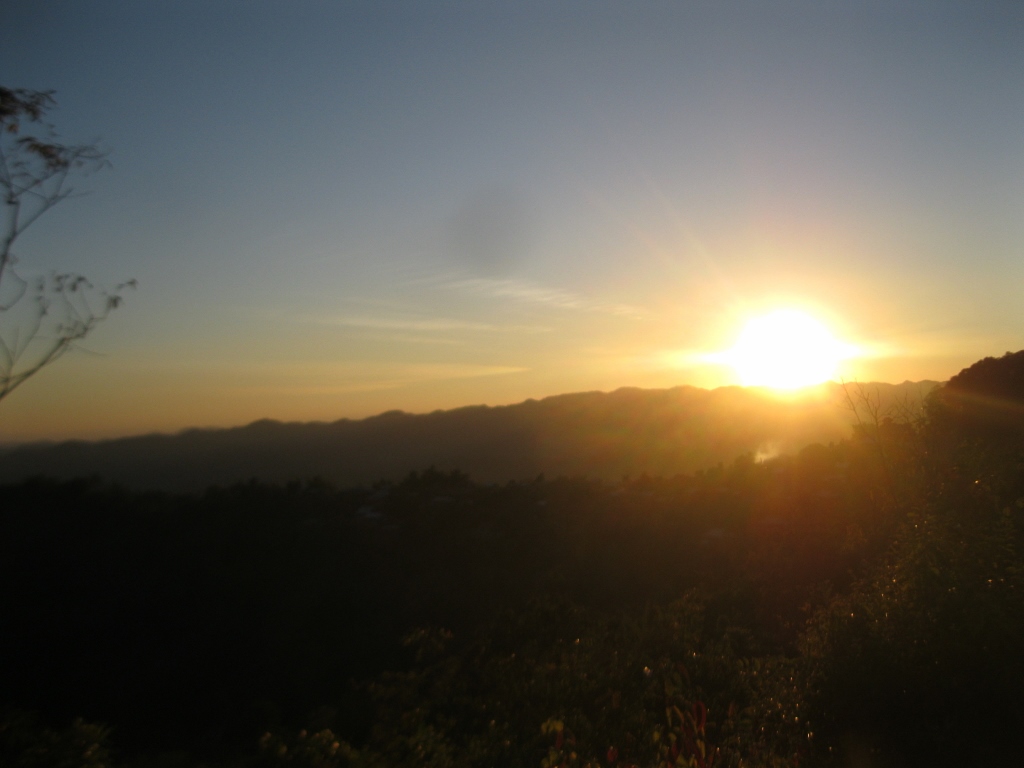 This motorcycle tour of Myanmar covering over 2000km in 15 days on roughly 80%-90% sealed roads. This will be a motorcycle trip like no other in an unspoiled, genuine and isolated country that is just starting to open up to the rest of the world. We will go up into Shan villages, the hill station of Pyin Oo Lwin, Inle Lake, the surreal capital Naypyitaw, the immense Mount Victoria, Chin Villages, the incredible Bagan, the spiritual volcanic Mount Popa and back to the cultural heart of Myanmar, Mandalay. Our local guides in Mandalay, the Shan villages, Inle Lake, Chin State and Bagan will be there to enhance your experience by helping you better interact with the many ethnic groups we will come across on our journey. We'll do this trip on the extremely reliable, comfortable and stealthy Honda CRF250L which is perfectly suited for the terrain and distances we will be covering. We will also have a support truck for our trip so we can travel light and make sure we get to each destination on time no matter what happens. There will be a good mix of posh, rustic and mid-range accommodation to give you a memorable experience without feeling too isolated from, or too immersed in, the local culture. This once in a lifetime trip, at this moment in history, will be an amazing experience we hope to share with you.

Group Size: minimum 3, maximum 8. Contact us for a private tour for bigger groups.
Advance booking: minimum 8 weeks. This tour requires Myanmar driving permit, please book as much advance as possible.
Brief Itinerary
Day – 1: Arrive in Mandalay (no riding)
Day – 2: Mandalay Tour (<80km)
Day – 3: Mandalay to Kyaukme (200km)
Day – 4: Kyaukme to Mountain Village (<100km)
Day – 5: Mountain Village to Pyin Oo Lwin (200km)
Day – 6: Pyi Oo Lwin to Ywangan (175km)
Day – 7: Ywangan to Inle Lake (~ 175km)
Day – 8: Inle Lake Boat Tour (No Riding)
Day – 9: Nyaungshwe to Naypyitaw (<250km) Day 10: Naypyitaw to Magway (>200km)
Day – 11: Magway to Kanpetlet (>250km)
Day – 12: Kanpetlet to Mindat (< 100km)
Day – 13: Mindat to Bagan (~200km)
Day – 14: Bagan Tour
Day – 15: Bagan to Mandalay (>250km)
Day – 16: Mandalay – onward journey
NOTE:
We reserves the right to change the itineraries (rearranging the order of the tour programs, to cancel or substitute places to visit) at any time without prior notice depending on the weather, operational and local conditions. Customers are liable to pay for all the supplementary and extra costs that may occur due to these changes. Please also ensure your travel insurance covers for the extra costs incurred due to unforeseen circumstances.
Contact us for special offers, tailor made requirements, accommodation options, pre and post motorcycle tours.
Detailed Itinerary
Day – 1: Arrive in Mandalay (no riding)
Whenever you arrive in Mandalay we will pick you up at the airport, bus station or train station and take you to the hotel. You will have today to settle in and adjust to Myanmar time. We will have a dinner at a local Burmese restaurant where you can meet the other riders and go over the trip ahead.
Hotel: Hotel Queen. Mid-range

Day – 2: Mandalay Tour (<80km)
In the morning we will meet the motorcycles we will be riding for the duration of our tour. The CRF250L. The 250 is the perfect motorcycle for touring Myanmar's varying terrain. The bike is light enough to put on a boat but powerful enough to make it up the highest mountain Myanmar has to offer. We will take a tour of Mandalay and the surrounding areas today and get used to the bikes and the local riding style. We will visit U Bein bridge, Amarapura, Sagaing and have a sunset on Mandalay hill before going to dinner.
Hotel: Hotel Queen. Mid-range

Day – 3: Mandalay to Kyaukme (~200km)
Time to get out of the city and up into the mountains. We will ride among rice fields for about 30km before we start climbing up onto the Shan pateau. We will quickly ascend to 1000m above seas level. We will visit the newly constructed, yet seemingly deserted, Cyber City with great views of the plains below. We will then visit a few waterfalls as we pass through Pyin oo Lwin and Nyaungcho to the historic Goktiek Viaduct on sealed roads. We will weave our way down and up the Goktiek gorge before we make it to the railway town of Kyaukme. We will eat at a Shan/Chinese restaurant before we retire to our hotel.
Hotel: A Yone OO. Mid-range

Day – 4: Kyaukme to Mountain Village (<100km)
We will meet our guide in the morning and visit the bustling local market. The hill tribes we'll visit today are happy to let us stay in their homes but they don't have enough food for our group so we'll have to bring enough meat and produce for dinner. The trip will mostly be off road today as we work our way through the maze of mountain trails and oxcart paths to get to a Shan village for the night. We hope you had a good shower in Kyaukme because there are no showers in the village, just a bucket and a bowl. We will have our food cooked for us on an open fire while we relax and experience a more simple off-the-grid lifestyle. We will have a rugged night sleeping on straw mats in the village chief's house.
Hotel/ Homestay: Village Stay. Very rustic

Day – 5: Mountain Village to Pyin Oo Lwin. (~200km)
We will wake up early in the morning to the sounds of roosters crowing and schoolchildren playing. Village life starts early so we will too. We'll work our way north on a newly constructed road toward the ruby capital or the world,Mogok. We won't be allowed to enter the city without bikes so we will get about as close as we can before we turn south. These newly constructed roads along the mountain ridges are absolutely stunning so we will have lots of time to take photos of the surrounding areas. We will go south zigzagging our way down the mountains and then leveling out at about 1100m for the last 50km into the British hill station of Pyin Oo Lwin. We should have time to visit the picturesque Kandawgyi Botanical Gardens before sunset. We will have dinner at an upscale European/Asian restaurant on the lake.
Hotel: Royal Parkview Hotel. Mid Range

Day – 6: Pyi Oo Lwin to Ywangan (<175km)
If we didn't make it to the gardens the day before we will see them in the morning. We will also have time to ride around town to experience the old summer capital of colonial Burma. Then we will work our way back down the Shan Plateau (back-road this time) and have a spectacular river crossing on a small wooden boat.
We will pass another mountain range before finally heading up a narrow paved mountain road to the small Danu town of Ywangan. The sleepy village doesn't offer much for entertainment but the food is good, beds are clean and the showers are hot.
Hotel: Shwe Gu Gu. Basic

Day – 7: Ywangan to Inle Lake. (~175km)
After a simple breakfast at the Ywangan hotel we'll head east over another mountain range on an unfinished road that will take us through some tea growing villages and cliff-side trails to a sealed road on the other side. We will then go to Pindaya where we will visit a famous Buddha filled cave where, legend has it, a Shan prince saved a group of captive maidens from a giant spider. We will continue to make our way south through Shan, Danu and Pa-O villages until we descent on Inle Lake. We will make our way into Nyaungshwe town to a modern hotel for the night.
Hotel: Cassiopea Hotel. Mid Range

Day – 8: Inle Lake Boat Tour (No Riding)
We'll take a rest from the bikes today and take a boat ride on Inle Lake. The lake is home to the Intha people who have lived with the lake for countless generations. The Intha people have a special relationship with the lake that is best explored and and investigated while on boat. We will also have a local guide who will help us unlock the secrets of this serene lake and its people. Lunch will be on the lake and we'll have dinner in town.
Hotel: Cassiopea Hotel. Mid-range

Day – 9: Nyaungshwe to Naypyitaw (<250km)
We should feel relaxed and ready to roll after our rest day on the lake. We will head south along the lake then cut West at the bottom of Inle. We will continue through the Pa-O town of Pinlaung before we wind down the Shan pateau toward Naypyitaw. Naypyitaw is the shimmering brand new capital of Myanmar with the widest roads and newest buildings in the country. This surreal, out of place, capital is home to some of the nicest hotels and restaurants in the country which will be in extreme contrast to much of the places we will visit on our amazing adventure.
Hotel:Oattara Thiri Hotel. 4 Star

Day – 10: Naypyitaw to Magway (>200km)
We will ride around Naypyitaw in the morning and pass the decadent parliament building on an enormous 20-lane road on the way out of town. We'll then take some dirt roads through protected forests as we head west. We will pass Taungdwingyi and make it to the dusty riverside town of Magway. We'll have dinner at a local riverside restaurant/beer station.
Hotel:Nan Htike Thu. Mid-range

Day – 11: Magway to Kanpetlet (>250km)
We'll leave Magway and go north after crossing the Ayeyarwaddy River. The roads are mostly sealed but there will be some parts that are under construction that can add a bit of challenge to our ride. We will traveling through plains and rolling hills all the way to the town of Kazunma Before we go west through a protected forest to Saw on the Chin border. As soon as we pass Saw we will climb up to Kanpetlet and our mountainside hotel at more than 1700m. It will be cold in Chin State so the hotel will light up a wood fired water heater so we can have a hot shower for the night. Dining options are limited in Kanpetlet so we will have dinner at our secluded hotel.
Hotel:Mountain Oasis. Mid-range

Day – 12: Kanpetlet to Mindat (< 100km)
The hotel would have cut power before 10pm so we will probably be up quite early in the morning. We will ride the bikes back down into town and have a morning hike in the small Chin villages downhill from Kanpetlet. Our local Chin hiking guide will help us communicate with the villagers and better understand their unique way of life. After the hike we will go back up the mountain, past the hotel, and into Nat Ma Taung National Park. Along the road between Mindat and Kanpetlet we will make a detour to Mt Victoria (Nat Ma Taung). At over 3000 meters, Mt Victoria hosts a unique environment which contains many endemic flora and fauna. After Mt Victoria we will continue on to Mindat on a winding single-track unsealed road. We will make it to Mindat by sunset for dinner and stay at a simple guesthouse for the night.
Hotel: Victoria Guesthouse. Basic

Day – 13: Mindat to Bagan (~200km)
We will visit Mindat's local market with some interesting seasonal forest products before we descent down the mountains and into the plains for the last time. We will cross many dry riverbeds and rocky hills on our way east toward Bagan. We will cross the longest bridge over the Ayeyarwaddy River at Pakokku and take a short stretch of road west to Bagan. After checking into our mid-range hotel, where we will stay for the next 2 nights, we'll go out for dinner at a local or western restaurant depending on whatever the group is craving.
Hotel: Zfreeti Hotel. 3 Star

Day – 14: Bagan Tour
We are back on the tourist circuit today. In the morning we will meet our local guide at the hotel to begin our tour of the ancient city of Bagan. We can either travel by motorcycle, van, horse cart, or e-bike depending on your preference. Our guide will escort us around the multitude of ancient temples for the day until we retire to our hotel. Dinner will be at any of the numerous restaurants near the hotel.
Hotel: Zfreeti Hotel. 3 Star

Day – 15: Bagan to Mandalay (>250km)
Our last day of riding will be on mostly sealed roads with a few river (dry and wet) crossings before we get back to Mandalay. We will first go west to visit Taung Kalat at Mt Popa. If we have time we can hike up the 777 steps to the top. We will then ride north all the way to Mandalay. At night we'll have a final goodbye dinner at a local BBQ buffet restaurant.
Hotel:Kyi Tin Hotel.3 Star

Day – 16: Mandalay – onward journey
The motorcycle tour is over but your adventure continues. We will meet you in the morning to help you make it to your train/bus/plane to get out of Mandalay or just say goodbye as you continue your travels on your own.
Price (US$) per person
| | | | |
| --- | --- | --- | --- |
| Tours | Motorcycle Type (XR125L) | Motorcycle Type (CRF250L) | Single Supplement |
| Myanmar Motorcycle Tour | US$ 3700 | US$ 3990 | US$ 450 |
Contact us for a group size bigger than 8, tailor made requirements, extensions, special offers, pre and post motorcycle tour travel arrangements, and border crossing road trips with your own vehicles.

Service includes:
15 nights accommodation in twin shared rooms (We will use a wide range of hotels so please see each days description for hotel name and rating). If a hotel we want to use is booked up then we will use a similar hotel.) If you wish to stay in your own room then there is a $450 for Single Supplement.
Myanmar Driving Permits
Gas, oil
Motorcycles (Honda CRF 250L)
Support Vehicle
Entrance fees /Camera Fees/ Zone Fees
Any mechanic charges to fix the motorcycle
Food:

Breakfast is usually at the hotel but we will get local food when hotel breakfast isn't available.
Lunches will almost always be local, simple and under 1 hour.
Dinners will be the big meal of the day at a nicer restaurant in each area.
One non-alcoholic drink will be provided at each meal

Service excludes:
Air Tickets
Visa fees
Alcohol
Travel Insurance. Please make sure you have travel insurance that cover all destinations and motorcycle accidents in Myanmar
Room service or phone charges
Damage to the motorcycle caused by the user
Other services not mentioned
---
Explore other Travel Ideas in Myanmar